My work colleague and friend Max and his wife have recently moved into a new place and we popped over for lunch recently. To start, how about the view??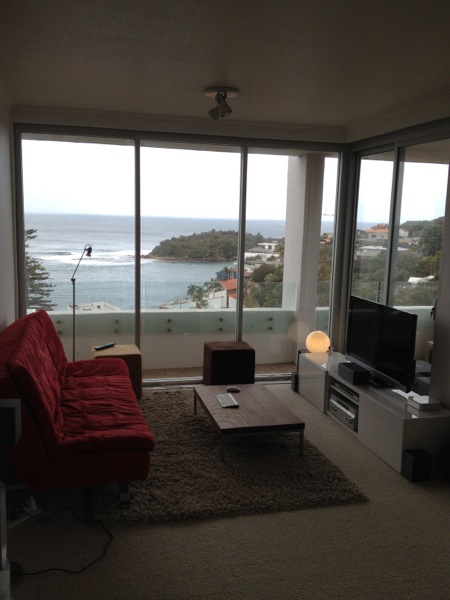 I know that Max loves his food but I didn't realise how much of kindred spirits we really are. Firstly, his cooking library is extensive and he has many of the titles that I have in mine. But his cooking is fantastic and while we thought we were coming over for a casual lunch he started cooking at 6am!
We started with our homemade wholemeal bread and Tetsuya's truffle butter (those recipes to come soon). That was a good start as the entree was pan seared scallops topped with crispy pancetta, on a bed of creamed corn with truffle oil. The scallops were perfectly cooked and the crispiness of the pancetta really offset the creamed corn.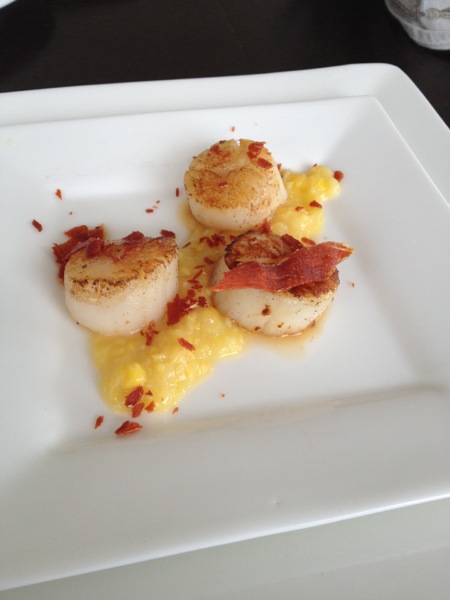 The main course was long roasted beef on a bed of vegetables and bay leaves. It had cooked slow and long enough that the bones literally pulled out of the finished roast. The meat just pulled apart with a fork and was very juicy. I'll have to ask for the details of how it remained so juicy after so much time.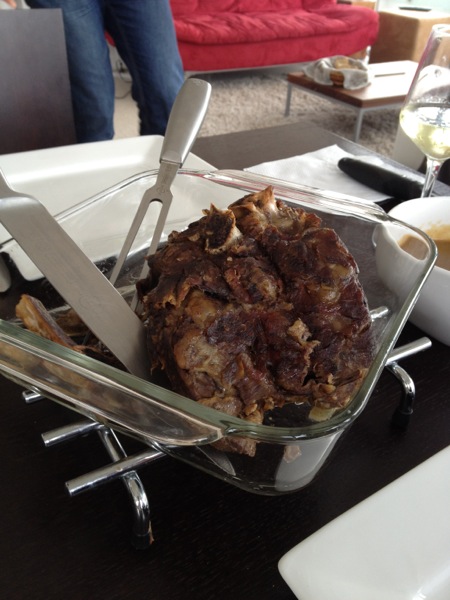 On the side we had some roasted potatoes and a salad. The salad was rocket and baby spinach, roasted pine nuts, lychees (lychees!!), parmesan, and jamon. It was dressed with a lychee vinaigrette. I was so into my meal by this point that I forgot to grab a photo. It was fantastic and the colours and contrasts certainly were unique.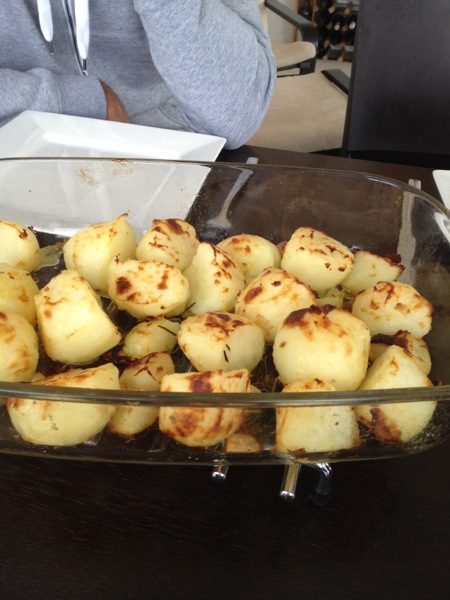 To finish we had my baked blueberry cheesecakes. That recipe will come soon as well.
We had a great afternoon with amazing food and good friends. It was a hell of a lot of work for Max and his wife but it just goes to show that it's a great way to spend a Sunday afternoon.